You Askin' me to Dance?
100002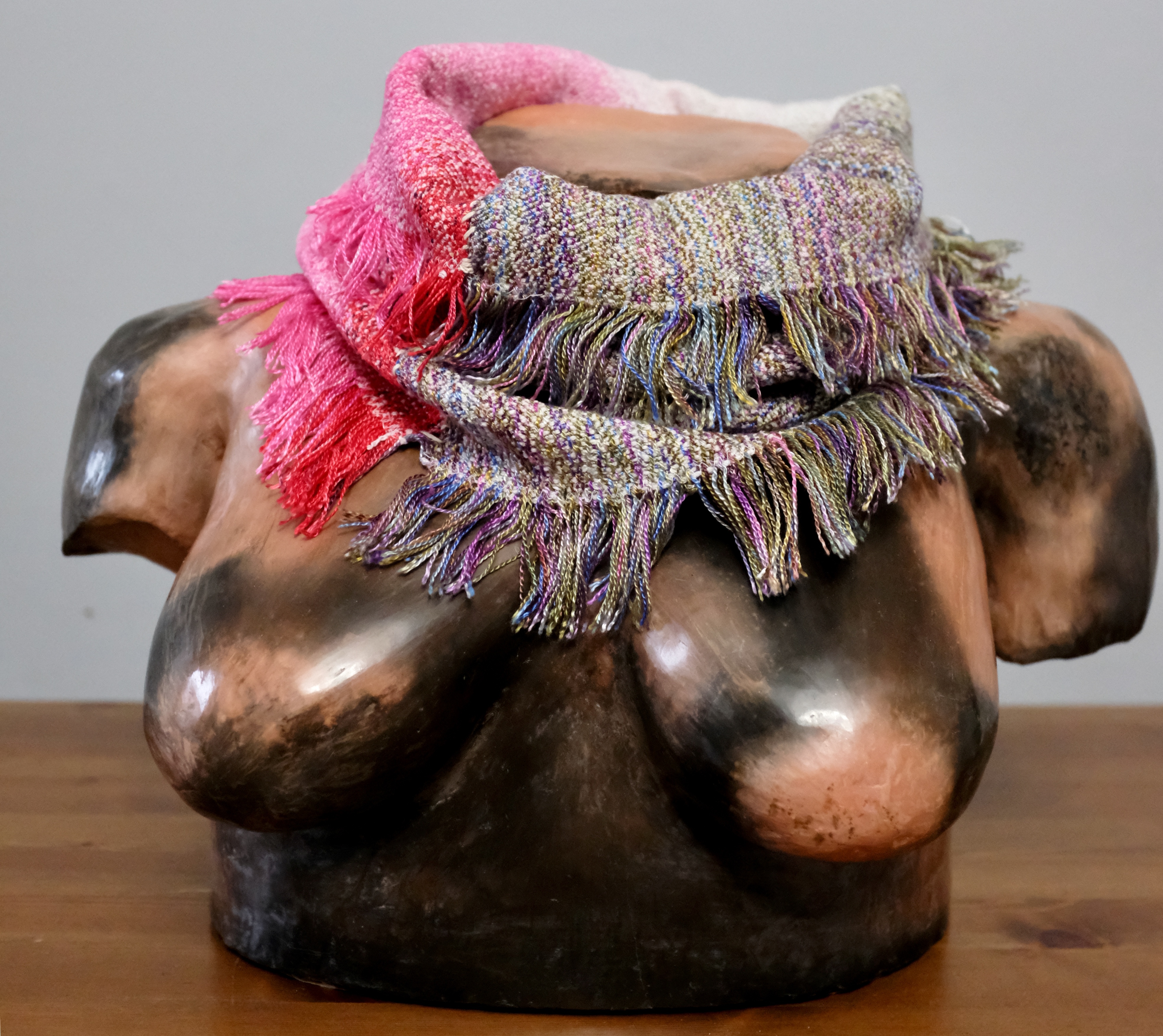 Dirty Details: Single loop infinity scarf with loose fringe. This warp was inspired by my love of a certain epic TV show that ended way too soon. . Hand dyed in house. Perfect for layering, a pop of color inside a jacket, or to keep your head warm. In a pinch it can be used as a pillow because this scarf is marshmallow squishy soft.
Size: 12" x 27" in circumference
Weight: 4 ounces
Color: Kaylee's coveralls green, Purty dress pink, and strawberry red.
Material: 50% Tencel (Lyocell®️), 50% Silk Noil
Care Instructions: Machine washable, but I recommend hand washing.
Shipping expectations and timeline. Once an item is paid for your order will be carefully packaged by yours truly and shipped out within 3 business days of purchase. If there is any delay in shipment you will be contacted. We are a family run business and sometimes things come up, life, vacation, sickness, herding cats, etc.
All Chaos textiles are 100% handwoven, handmade, hand crafted by yours truly in house. Although I do try to minimize things such as weavers knots, and other repairs, they may be present. They will never affect the function of the textile and are only left if a repair will be more visually invasive, which happens with hand painted yarn.